GGPC AORUS RTX 3080 Gaming PC Intel Core i9-11900K 8 Core Unlocked with Water Cooling, 64GB 3200MHz RGB RAM, 2TB NVMe PCIe 4.0 SSD Nvidia GeForce RTX3080 10GB Graphics with Water Cooling, AX WiFi + BT, Windows 10 Professional
Powered By Gigabyte AORUS!
PB Tech price:
PB Tech price:
Hurry, only 2 units left!
---
---
CLICK IMAGE TO ENLARGE
+ 8 More
COMBO DEALS: Buy Together and SAVE!
Save even more by creating your own combo deal with any of the items below and the GGPC AORUS RTX 3080 Gaming PC Intel Core i9-11900K 8 Core Unlocked...
Buy together and save
$17.17
$19.75
Features
NVIDIA RTX

NVIDIA GeForce RTX provides truly game-changing performance with innovative technologies.

INTEL CPU

The new Intel Core processor helps you to stay ahead in the digital world with gaming-optimized technology.

DDR4 RAM

DDR4 fuels next-gen processors to cut load times, run demanding programs faster, and effortlessly multitask.

WINDOWS 11 READY

This GGPC comes pre-installed with Windows 10, the specifications meet requirements for upgrade to Windows 11 when released.

SHADOWPLAY

ShadowPlay works as in-game recording software to capture gameplay videos up to 4K 60 frames per second.

WIFI

Lightning fast WiFi keeps you connected for accessing media, gaming and sharing conquests with the world.
Good Gaming PC on YouTube
Subscribe to the PB Tech channel: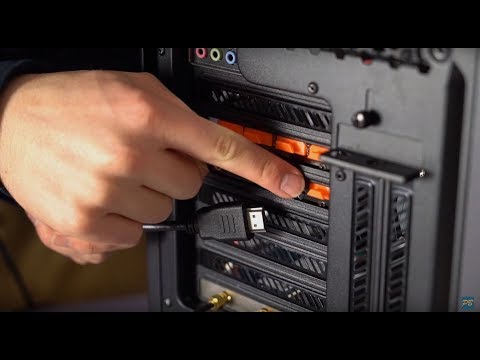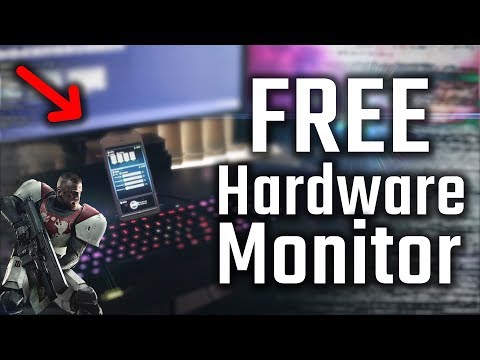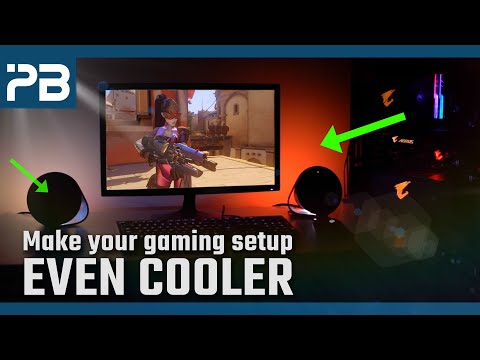 Jump into the exciting world of PC Gaming
GGPC systems come fully assembled and is plug-in-and-play with the Windows 10 operating system preinstalled along with drivers and handy software to get you into your favourite games right away. Featuring the latest Nvidia GeForce RTX 3080 graphics and 11th Gen Intel i9 inside, this desktop PC has one of the fastest gaming configurations available in the world today.
- Game Ready, OS installed with drivers loaded
- Gigabyte AORUS C700 Full Tower Gaming Chassis
- Gigabyte AORUS XTREME WATERFORCE RTX 3080 Graphics
- Intel 11th Generation Unlocked i9 CPU with AORUS Water Cooling Digital Display
- Corsair RGB PRO SL 3200MHz Gaming RAM
- AX WiFi + Bluetooth Ready
NVIDIA RTX 3080
Nvidia GeForce provides truly game-changing performance with innovative technologies. Powered by the new NVIDIA AMPERE GPU architecture and the revolutionary RTX platform, RTX graphics cards come armed with new RT Cores, Tensor Cores, and streaming multiprocessors for the most realistic ray-traced graphics and cutting-edge AI so you can experience today's biggest blockbusters like never before with the visual fidelity of real-time ray tracing and the ultimate performance of AI-powered DLSS rendering that boosts frame rates with uncompromised image quality using the dedicated AI processing Tensor Cores on GeForce RTX. Enjoy the exclusive benefits that come with real-time ray tracing, artificial intelligence, and programmable shading technology.
Shadowplay Game Capture
Just pulled off an amazing stunt? ShadowPlay's Instant Replay mode recorded it - just hit that ALT+F10 hotkey to save that gameplay to your hard drive. ShadowPlay also works as full screen recording software to manually record videos for as long as your hard drive has space. ShadowPlay is hardware accelerated, so you can leave it running in the background without worrying about video capture heavily impacting your systems performance.
Shadowplay Highlights
This NVIDIA technology automatically captures your most exciting moments in compatible games, such as PlayerUnknown's Battlegrounds, War Thunder or Fortnite. When you get kills, die, win a match, or knockout yourself or your enemies, ShadowPlay Highlights will automatically save a gameplay clip that you can quickly edit before uploading to your favourite sites and services.
Shadowplay Game Streaming
Share your gaming adventures via live, online streaming! Connect your Facebook, Twitch or YouTube accounts. You can add custom overlays, a webcam and microphone with the easy to use interface.
Intel Processor
Watch your software come to life on screen with an Intel processor inside powering your system. Working smarter than ever before your programs can run more effectively with an automatic burst of speed when you need it thanks to Intel turbo boost technology.
Gaming RAM
DDR4 fuels next-gen processors to cut load times, run demanding programs faster, and effortlessly multitask - all while consuming less power.
WiFi 6 Ready
Powerful WiFi for a strong, stable connection to your wireless network that's great for streaming Netflix, browsing the web or playing a game.
Frequently asked questions
Can I swap out parts and/or change/remove Operating systems in a PB Tech PC?

We can add any part to a PC for a small fee as long as we don't need to remove an existing part for it to fit, for example adding more RAM, an extra hard drive, or adding a graphics card to a PC without one (we can even SLI/Crossfire for you if it is compatible). We cannot change components that are part of an existing build e.g. Upgrade an existing graphics card or add a SSD with Windows installed if the PC only has a single hard drive (as the OS is already pre-installed). If you do have a specific requirement, then one of our experienced sales team will be happy to build a system that suits your needs.
Contact our WebSales team here
What parts are used in this PC?
The parts are subject to change depending on stock availability but the specifications listed in the title will always be correct. If you have specific parts you are after, one of our experienced sales team will be happy to build a system that suits your needs.
Once again, you can contact our WebSales team here
Specifications
Case
Gigabyte AORUS C700 Chassis
Motherboard
Gigabyte AORUS MASTER Z590 ATX
CPU
INTEL i9-11900K 8 Core / 16 Threads with Gigabyte AORUS 360mm Water Cooling
RAM
64GB Corsair PRO SL RGB DDR4 3200MHz (4x16GB)
Storage
2TB Samsung 980 PRO PCIe 4.0 NVMe M.2 Solid State Drive
Graphics Card
Gigabyte AORUS WATERFORCE XTREME Nvidia GeForce RTX 3080 10GB
PSU
Gigabyte 1000W MEPS Ready PSU 80+ Gold Rated Power Supply
Wireless
AX WiFi 6 + Bluetooth
OS
Microsoft Windows 10 Professional 64-bit
Manufacturer Part No:
Brand:
Product Type:
Gaming PC
UPC
-
Product Family:
AORUS
Shipping Weight:
33 kg
PB Part No:
WKSGGPC60058
Product Model:
RTX 3080
Warranty: 12 months *
* Warranty period is as stated above unless the manufacturer has chosen to specify a longer period.
All warranties are return to base unless otherwise specified.
Reviews
There are currently no reviews for this product
Filter Results
Do you own this product?
Write a review and go into the draw Win great prizes each month!
Delivery & Pick-up
Delivery Estimates
The estimated time to ship for each product we sell is detailed on the individual product page just underneath the price. From when your items ship, products typically arrive within 1 working day for North Island deliveries and 2 working days for South Island deliveries. Rural deliveries may take an extra working day, and bulk deliveries may take an extra 2-4 working days.
Same Day Delivery
Need your order in a hurry? PB Tech offers same day delivery for the Auckland, Hamilton & Christchurch region. Simple place your order before 2pm (provided your items are in stock) and select one of our same day delivery options 'Evening Delivery' or 'Urgent 3-hour Delivery' in the checkout. T&C's apply. Learn more about Same Day Delivery.
Shipping Costs
Shipping costs vary based on your location and the items being shipped and in some cases shipping may even be FREE.
To calculate what the shipping costs will be for your order, add the items you are interested in to your cart, view the Shopping Cart page, and select your 'Delivery Area' to calculate the shipping cost.
Shipping Security & Insurance
All orders shipped by PB Tech are sent via a courier with a signature required for each delivery. In some cases, and only where you have given the courier company permission to leave orders at a designated location, your order may be delivered without requiring a signature. All orders sent by PB Tech are fully insured in the unlikely event that your item(s) are damaged or go missing in transit.
1 Hour Store Pick-up / Click & Collect
You can pick-up your online order from any of our stores nationwide. You can select which store you want to pick up from at the checkout. Provided the store you select has stock and there's no hold-ups with payment we will have your order ready within 1 hour (during normal trading hours for that store) otherwise it may take up to 5 working days to transfer the stock to the store so your order can be fulfilled. Learn more about our Click & Collect process.
Overseas Shipments
PB Tech regularly ships overseas to Australia and beyond. If you are located in Australia, you can order directly from our Australian site www.pbtech.com/au. If you are from another country you can order from www.pbtech.com
Returns & Warranty
7 day right of exchange
If you change your mind after making a purchase, or realise you have ordered the incorrect item, you can enjoy the peace of mind that we offer a 7 day exchange policy.
To exchange a product, goods must be sealed / unopened, with packaging in original condition, and accompanied by a valid receipt dated no more than 7 calendar days from when you request an exchange.
If there is not a suitable product that can be exchanged for your returned item you will be offered a credit on your account or gift card based on the value paid at the time of purchase.
Please note, items purchased on finance cannot be exchanged for a gift card.
Hassle free warranty service
If your product develops a fault within the manufacturer warranty period, you can either contact the manufacturer directly (some manufacturers provide a high level of warranty service - including free pickup or in some cases onsite repair), or return to one of our services centres / stores. Where the product has been directly imported by PB Tech, you need to contact us directly or present the product at any one of our service centres / stores together with your proof of purchase.
If your product develops a fault outside of the manufacturer warranty or PB Tech warranty period, we offer a full repair service and are an authorised repair agent for leading brands such as Samsung, HP, Toshiba, Lenovo and more.
Returning a product / making a warranty claim
To contact the manufacturer directly to troubleshoot your product or to request a warranty repair, please view the list of manufacturer / brand warranty contacts (for products imported directly by PB Tech please return to us directly by completing our request a return form).
To return a product to PB Tech directly, please complete our request a return form.
Or view our returns policy for more information.